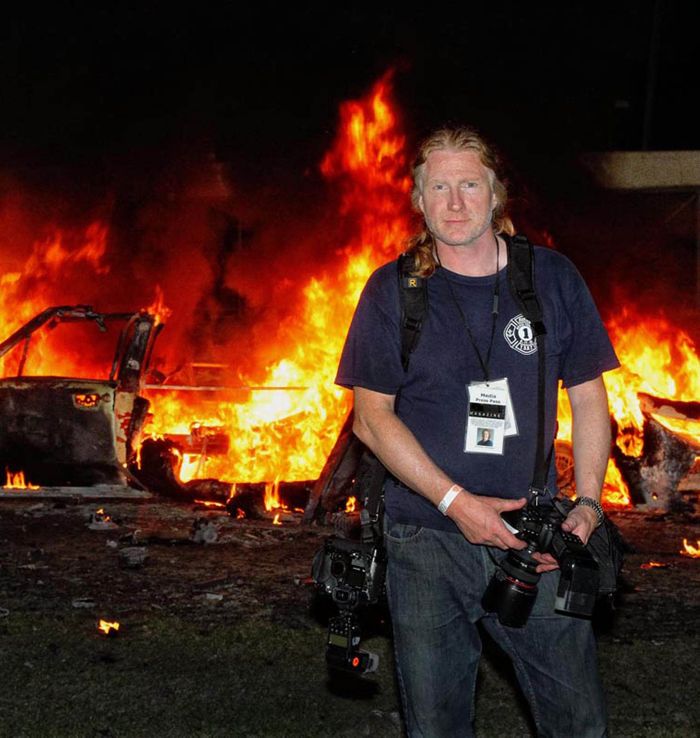 John Bentham is an award-winning photographer specializing in documentary and portrait photography. Bentham has garnered accolades from Nikon, Photo District News, Kodak, The New York Times, Prix de la Photographie, RX Club, PMDA, ARC Awards, Magnum Photos and The Maine Media Workshops. His work has been exhibited in New York City, Los Angeles, San Francisco, Toronto, New Orleans, Paris, Tokyo, Prague and Oaxaca Mexico, and is represented in several private and institutional collections.
Bentham's clients and publications include AUDI, Citigroup, Eli Lilly & Co., Fidelity Investments, J. Walter Thompson, Mercedes-Benz, The New York Times, Panasonic, People, Pfizer, Rolling Stone, Saatchi & Saatchi, Sony, Time, Toyota, United Technologies, Vanity Fair, Warner Music and the Xerox Corporation. He has photographed many notable figures including Eli Manning, SEAL, Lady Antebellum, Alec Baldwin, Maroon 5, Rhianna, James Taylor, Julianne Moore, Harrison Ford, and the immortal Evel Knievel.
When not travelling on assignment John divides his time between New York City and upstate NY, a life he shares with his beautiful wife. Together they struggle to keep LEGO on the table, until such time as their mischevous son is old enough to work for the company, and/or buy his own.
Photo by Rick Gerrity